Software Update Aurora Industrial
Update Aurora Industrial's software with an Aurora Package. Upgrading software requires a USB drive and a PC or Mac Computer.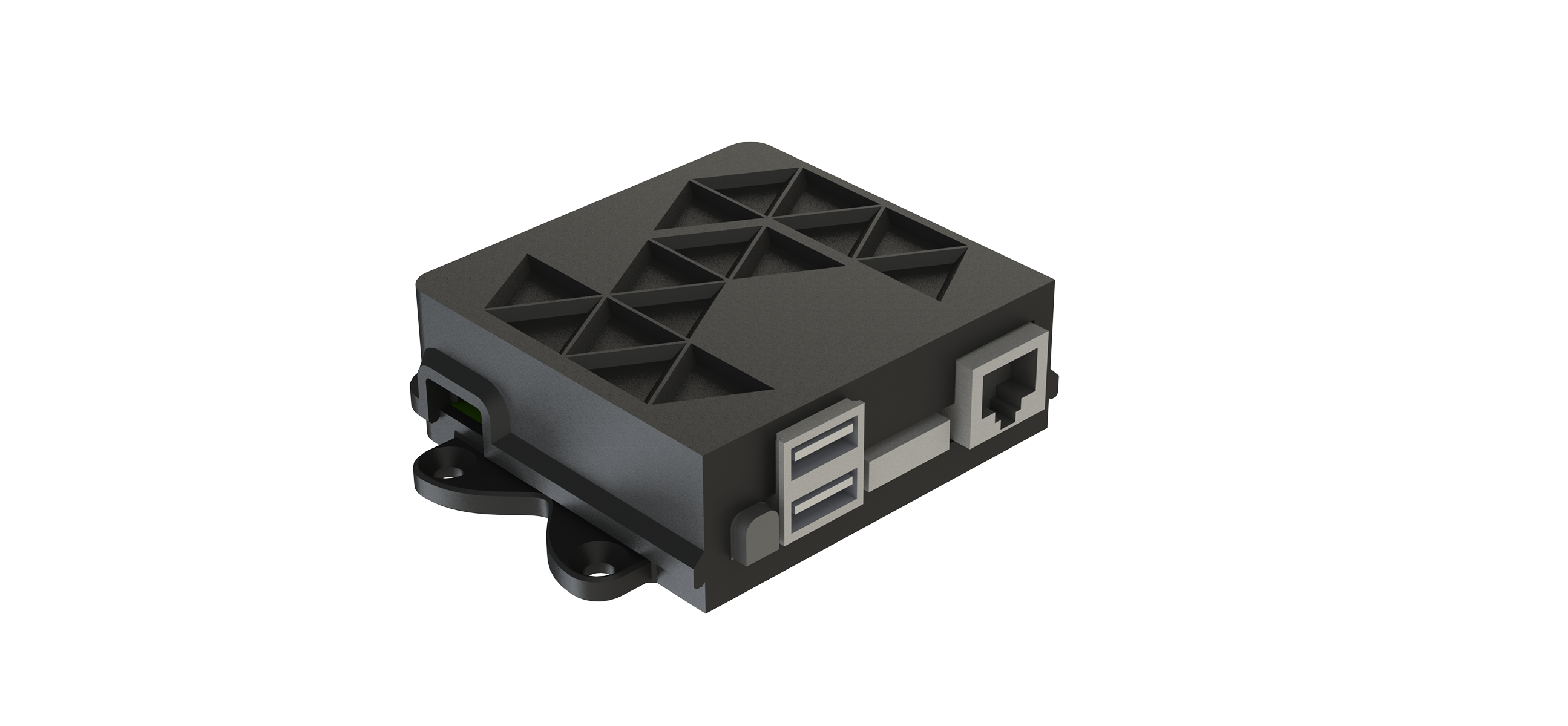 Ensure that your USB Drive is

formatted Fat32

 and plug into your computer.
Download the Aurora Package from the link above and put the .aur file on the USB drive.
Power off Aurora and insert the USB Drive in either of its USB A ports.
Power on Aurora and wait for 30 secs.
Wait until Aurora is running normally before removing the USB Drive.
NOTE: Keep in mind that updating via the package updater will reset any saved show you have on Aurora.
WARNING: The software update package only works with Aurora Industrial. Update the Aurora App for iOS or Android devices through the relevant App store.
Consult FAQ or contact us if you encounter any issues upgrading Aurora software.
Change Log
Version 1.12.2
Bugs
Addresses connection (DHCP) bug on Aurora industrial builds
Version 1.12.0
Features
Real-time clock: Support for AuroraRTC

New palettes: Purple & Teal

New Patterns: Ripple & Shoreline

Added Network Configuration: 

Ability to connect to local network (Station Mode)

Ability to change name/SSID of Aurora units

Ability to set a static IP address on wireless interface
Version 1.11.0
Features
Support for NDB 2.73 and above

Audio Gain control over DMX IN

Heart Pattern Added

Updated OSC/DMX Specifications
Version 1.10.2
Features
Support for new Aurora Industrial hardware
Improvements to silence detection and auto-gain
Support for NDB version 2.7
Blue and Yellow palette
Version 1.10
Features
New default password: myaurora
New patterns: Popcorn, Sonar, Mapping Test, All Black
New / improved palette list
Live mode parameter smoothing
Support new hardware platform (coming soon!)
Bugs
Chugging when NDBs disconnect
Artifacts in Expander pattern when switching to non-reactive mode
Version 1.9.1
Features
Added Red and White palette
Bugs
Fix grid mapping for imperfect strand length
Version 1.9.0
Features
NDB: Configure NDB's directly from mobile app
NDB: Grid Mapping configuration and maintain correct order
NDB: Auto IP Configuration
Add Aurora SSID Wifi password "myaurora" Aurora SE only
Bugs
Fix different random palette picked by each zone
Version 1.8.0 (Initial SE Release)
Features
Preserve system configuration after software upgrade
Enable DMX IN and OUT at the same time with ENTTEC USB MKII PRO interface
Write/Read DMX Input base address via mobile app
First Aurora SE Release
Version 1.6.1
Bugs
Fixes bug where WiFi will stop working
Fixes bug where the DMX, DDP, vs Built In don't always stay in sync
Version 1.6
Features
Auto Transition: On Music Boundary
Added New Rainbow and Candy Palettes
Pattern improvements
DMX Out Smoothing
Bugs
Better Handling of Mapping size mismatch when using NDBs
Active live pattern is now preserved across reboot
Fix issue with some DMX controllers causing flicker in Aurora
Version 1.5
DMX Output Support
Advance on Silence Trigger
Palette and Pattern Tweaks
Version 1.4.2
NDB auto-config
General palette updates
Version 1.4
Support Minleon RGB+ lights
Support Kinet style lights
NDB+ Auto-configuration
Version 1.3
Address some issues connecting to wireless network in AP mode
Pattern design enhancements
AURORA usb bundle installation
Add manual gain control